The cutting-edge way to promote your
Discounts

BOGOs

Sales

Holiday Sales

FREE Offers

Unique Offers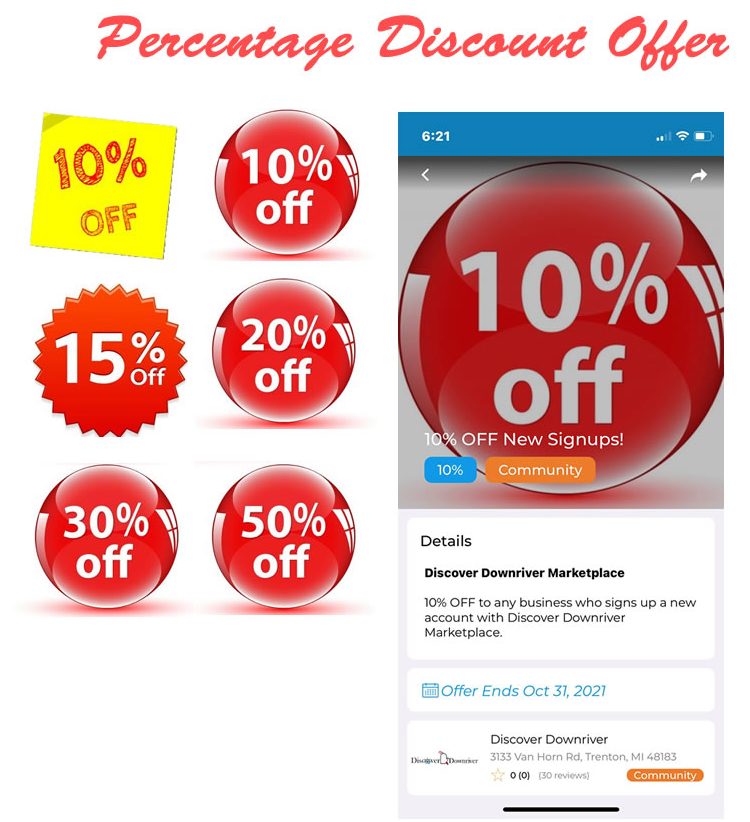 Examples of discounts you can use to personalize your offer:
DISCOUNTS/PERCENTAGES OFF:



10% Off Appetizers
20% Off Summer Apparel
15% Off Carpet Cleaning
$

             

 off when you purchase a  

           !
.
BOGO!  Buy One, Get One FREE!
BOGO Half!  Buy One, Get One-HALF OFF!

SPECIAL OFFERS.
POP UP SALES/OTHER OFFERS:



Purchase a 

                       

and receive a 

                           .

FLASH SALE!
Sign up, Like, or Follow
and receive

                        !

SALES
We can help you promote your sales, clearances, or overstock items any time of the year.

HOLIDAYS
Holidays are the perfect time for us to promote you!
Mother's Day
Easter
Valentine's Day
Christmas
4th of July 
Memorial Day
Labor Day
Halloween
Cinco de Mayo
St. Paddy's
Thanksgiving
And the list goes on!

FREE OFFERS
FREE Delivery
FREE gift when you purchase     
FREE gift when you visit our store
FREE upgrade on services
FREE for a limited time

CREATE YOUR OWN!
Anniversaries, open houses, and ribbon cuttings are some examples of special business milestones that call for celebration!  Sometimes it's just a Girl's Night out or "just because"!  Whatever your celebration is, we will promote an irresistible offer for you!
* We recommend that all offers are APP-ONLY offers so that it will compel the user to download the app, find your offer, and use it in your store.  You can supply us with a code or simply show the app to the server or clerk.